Cowtown Comic Con 2021 Information
This event has been postponed.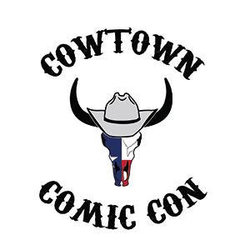 Cowtown Comic Con 2021
June 19-20, 2021
Postponed
Hurst Conference Center
Hurst, TX
Comic Convention
We are the Fort Worth areas newest Comic Con. We are dedicated to bringing comic book fans more than just a celebrity show. We want everyone to come out and enjoy themselves for an affordable price. As fans, we want to showcase the artists and comic creators that are helping to shape the comic industry. If you are a comic fan, we excourage you to attend and come out and see the artist, vendors and more that are here to bring you a weekend full of joy.